Live Doodle is a London based illustration and design studio by Oguzhan Secir who is an experienced Illustrator, Cartoonist, Muralist, Live Scribe Artist and Digital Designer.
W12 7NZ London / United Kingdom

LIVE SCRIBE & GRAPHIC RECORDING
It's more effective to explain your ideas by drawings and diagrams. We can draw your ideas during your corporate events, seminars, meetings and workshops. Live caricature sessions also can be a fun feature for your invitations and events.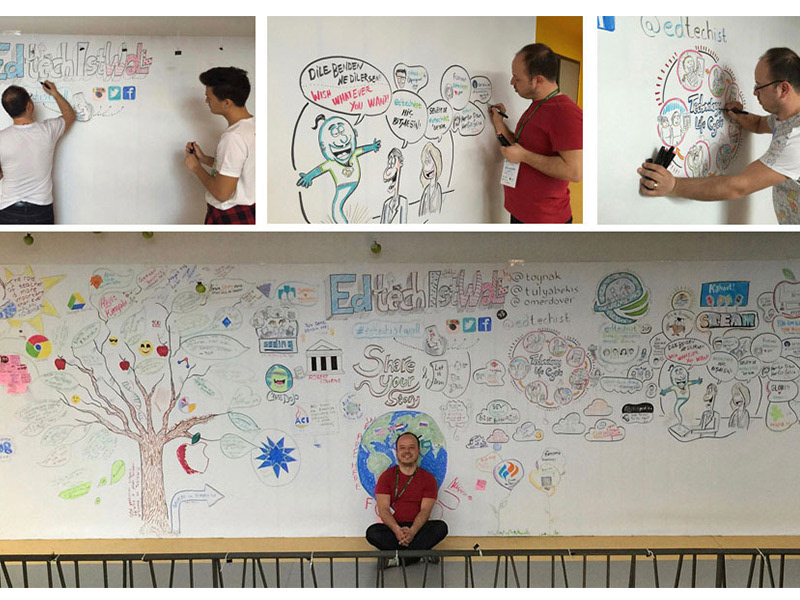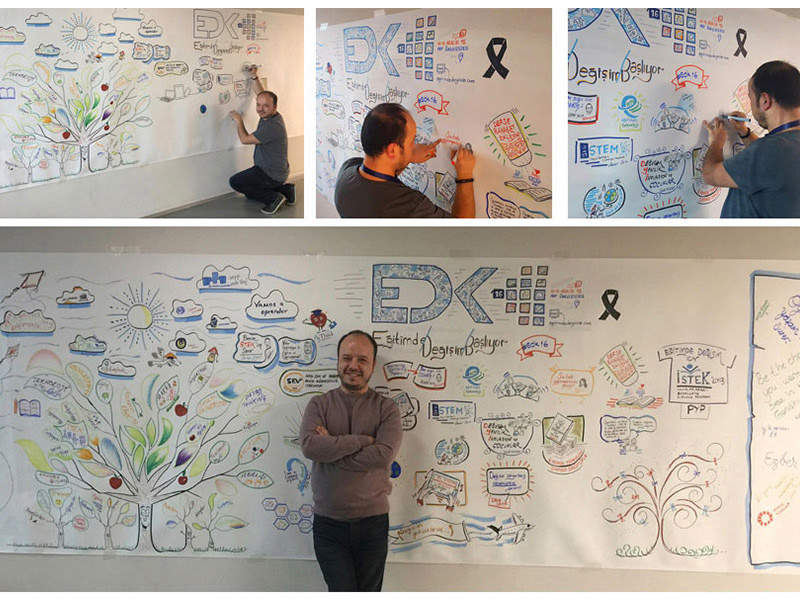 MURAL PAINTINGS AND DRAWINGS
We can draw whatever you want on your walls and windows. Restaurant, cafe, office, meeting room, living room or kids' room. Handmade drawings by acrylic painting or markers.
We can also help you with illustration, cartoon, caricature, doodle, whiteboard animation, storyboard, children's book illustration, digital painting, vector illustration, gif animation.